Blankets

Manufacturer India
Parag International are registered Blanket Manufacturer India and Blankets Exporter India. We manufacture & export Quality Blanket like Relief Blankets, Charity Blankets, Aid Blankets, Disaster Blankets, Emergency Blankets, Airline Blankets, Hospital Blankets, Hotel Blankets, Army Blankets, Police Blankets, Institutional Blankets, Traditional Blankets, Domestic Blankets, Acrylic / Synthetic Blankets, Tartan Blankets to Various organizations, NGO's , Traders, Suppliers, Army, Police and allied sectors.
Parag International is leader in Manufacturing & Exporting of Relief Blankets. We can handle any type of requirement at the time of any disaster. Browse our Relief Blankets Collection.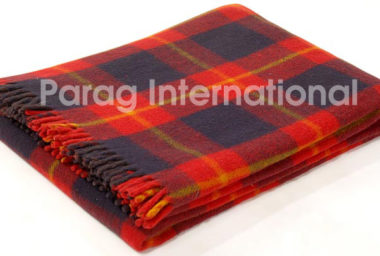 Parag International is leader in Manufacturing & Exporting of Institutional Blankets. Our Blankets are used in Schools, Colleges, Universities and other Institutions. Browse our Collection.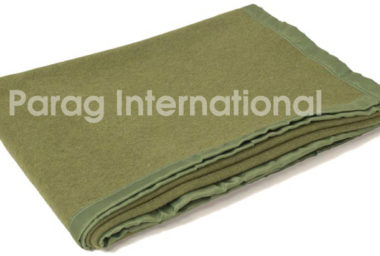 Parag International is leader in Manufacturing & Exporting of Army / Military Blankets. We are already exporting Army Blankets in Germany, USA and other countries . Browse our Collection.
Blankets

Manufacturer & Exporter
Parag International is an independent family run company owned by Amit Mehra and its roots date back to their fore fathers spinning Mills founded in 1968. A traditional textile business family entered in to Blanket/wool fabric export business in 1985 and now owns a reputed company having fame and name for quality blankets and fabrics around the globe as we understand the art of weaving. Our Services are friendly, committed , consistent and of required quality standards which is reinforced by the loyalty of our team who have been with us since ages. The management is secured in the hands of its experienced founders next generation as founders passion is woven into the very fabric of the blankets/textile business We are perfectly fit for future growth and expansions as we put our best efforts to handle daily hurdles and market challenges in such a unpredictable atmosphere. The owners are personally involved in all the aspects of the business ,and maintains close checks/ties with the employees and thus anticipate customers' needs before they arise.
We are the Original, authentic, Enthusiastic and above all pioneer in the field of Blankets.
We believe in Quality, consistency and commitment. We offer the Widest range of Blankets to suit every Budget. Our assured services covers Perfect weaving, color matching, Texture,Hand feel, finish ,weight ,labelling, Packaging and dispatch. Each field is Hosted and managed by An EXPERT. Leveraging our decades long expertise in weaving, our commitments are keeping Over 250 customers Ahead.
We are quite confident that we can DRIVE your business Ahead too with our quality products. Companies from Across the World came to us for a world class/exclusive quality products … while we At Parag International celebrated the spirits of Best Quality and our valuable customers have an Experience of Life time.. We are a TEAM of experienced ,committed, quality conscious, technically Updated old and young combination of best brains. Given our technological depth and breadth, we have developed a common approach to achieve excellent results. we consistently deliver products that gives maximum value of our customers' investments. we are ready to realize our customers own idea with perfect quality. We are also capable to manufacture and weave any non listed products as required by our valuable customers time to time..
Testimonials

Great Blankets, Helping Hands
Just wanted to let you know that these blankets are wonderful! I immediately feel calmer and more rested when I snuggle under my weighted blanket. The quality is excellent and the customer service is great! Thank you for such a wonderful product!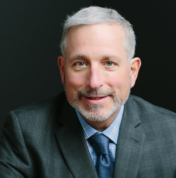 Awesome Products, Mack Smith
Great company to work with, Thanks to Parag International to process our bulk order quickly in this hard situation. You will also get blessings of people who will use your quality products. Thanks again.
TRUSTED NAME IN BLANKETS MANUFACTURING SINCE 1985
Blankets made with LOVE